Will Smith's homo dalliance with Duane Martin exposed

Will & Duane enjoyed gay sex.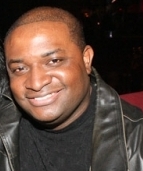 Blog King, Mass Appeal
LOS ANGELES — Uh-oh! Will Smith's quondam assistant and close friend Brother Bilaal set the internet ablaze when he put the Fresh Prince's gay affair with Duane Martin on blast. The clout-chaser also accused Will of having a nanoscopic penis. Bilaal spewed the startling allegations during a recent appearance on Tasha K's "Unwine" podcast. Bilaal said Will's wife, Jada Pinkett Smith, was used as his beard to conceal his homosexuality. That's why Will couldn't satisfy her bed. Jada had grown accustomed to copulating with roughneck rappers like Tupac Shakur. Will's phallus was diminutive by comparison. "I am saying to you if a woman is used to something the size of a baby leg and you come in with a pinky toe, there's nothing you going to do to please her," Bilaal explained, referring to Jada's appetite for big wieners. "You can buy her 80 cars, you can get her 80 private jets… [if] she's itching for that baby leg, she want that baby leg."
Later in the interview, Bilaal claimed he walked in on Will and Duane having anal sex. The sodomy was so violent, he thought somebody was about to die. "I saw sexual acts that I walked in on," Bilaal told Tasha. "Who you walk in on?" she inquired. "Him and Duane," Bilaal replied. "I opened the door to Duane's dressing room and that's when I seen Duane having anal sex with Will. There was a couch and Will was bent over on the couch and Duane was standing up, killin' him, murdering, like murder. It was murder in there."
Yuck!
That's disgusting!
Social media reaction was explosive.
One commenter wrote, "Whew Chilllllle! Did Tisha Campbell not try to warn us? She said Will Smith ruined their marriage!"
Another chimed in with, "Will Smith about to get Epsteined."
A third viewer added, "With friends like Bilaal, who needs enemies?"
It should be noted a trustee overseeing Duane and Tisha Campbell-Martin's Chapter 7 bankruptcy in 2016 insinuated Duane and Will were indeed f*cking the sh*t outta each other. The trustee also hinted Duane's personal laptop contained a portfolio of nude photos coupled with pornographic videos that he didn't want the world to see. Will and Duane claim they're just friends.
Jada recently revealed she and Will have been separated since 2016.
That means they've been f*ckin' all kinds of people.
Do you believe Bilaal?
Is he wrong for airing Will's dirty laundry?
Watch the explosive Q&A.
Share your thoughts.