Barstool owner suing NFL, claiming games are fixed

Barstool honco suing the NFL.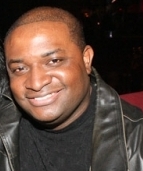 Blog King, Mass Appeal
NEW YORK — Uh-oh! Ladies & Gentlemen, we have our first sports gambling scandal. We knew this would transpire when rapacious franchise owners hopped in bed with Vegas oddsmakers. A viral Twitter video shows Barstool Sports founder Dave Portnoy announcing his class-action lawsuit against the NFL and Cincinnati Bengals for allegedly swindling gamblers out of millions by predetermining the outcome of games. Dave made the audacious claim after learning Cincinnati Bengals quarterback Joe Burrow, who wasn't on the injury report, wore a wrist wrap on the team bus prior to facing the Baltimore Ravens on Amazon Prime's "Thursday Night Football." Now he's done for the season. Had gamblers known Burrow was injured, they wouldn't have placed bets on the Bengals. Bettors nationwide are understandably pissed.
Dave is litigating on their behalf.
"Hi there. My name is Dave Portnoy," he said in the clip.
"My father is an attorney [Michael J Portnoy]. Have you lost money betting on the NFL? Did you bet on the Bengals… against the Ravens thinking Joe Burrow was healthy? Only to find out after the fact that he had a brace on his hand coming out of the bus and was not listed on the injury report? That is unfair. You're the victim."
"Here at Portnoy [and my dad, Michael J. Portnoy] Law Firm, we protect grieved gamblers from these atrocities from Roger Goodell and the Cincinnati Bengals," Dave continued. "I will be filing a class action lawsuit on behalf of all grieved gamblers. So join me as we fight for the people for every man to get rightfully what is ours. The injury report exists for a reason. If you're not on the injury report, that means you're healthy. If you get off the bus wearing a brace around your hand, that means unhealthy.
"We expect when we put our hard-earned money to work we get a fair value, fair shot. Gambling is legal in this country. Who will protect the gamblers? I will, through my dad [Michael J. Portnoy, Attorney at Law] class-action lawsuit. Join me, protecting you."
Dave ain't the only one crying foul.
Super Bowl champion head coach Tony Dungy accused referees of scripting the game by making "phantom calls" to ensure a Ravens victory. Baltimore beat Cincinnati 34-20. "If not for the unfortunate injuries to Mark Andrews & Joe Burrow last night everyone would be talking about the officiating," Tony tweeted. "Missing a foul is one thing —you can't see everything that happens," he wrote. "But calling things that aren't there??? Phantom calls were a problem both ways!"
Bengals safety Jordan Battle echoed a homogeneous sentiment.
"We can't play the refs," he vented after the game.
It should be noted, the NFL is licensed as a sports entertainment entity instead of just sports.
That means, legally, they can predetermine the outcomes of contests (à la the WWE).
That said, do you think NFL games are fixed?
Are gamblers being sodomized?
Watch Dave put the league on blast.
Share your thoughts.
If you or somebody you know has been harmed gambling on the NFL by @nflcommish and specifically the @Bengals on Thursday Football you may be entitled to damages. please contact the Law Firm of @TheCousinMike. Let us work for you. No settlement. No fees. pic.twitter.com/3xaUnQEaaT

— Dave Portnoy (@stoolpresidente) November 18, 2023