Microsoft's Bill Gates said another pandemic coming
Gates says new pandemic coming.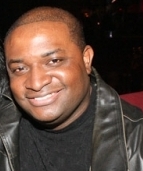 Blog King, Mass Appeal
MUNICH — Welp, I have good news and bad news. The good news is COVID-19 is starting to wane. The bad news is another pandemic is imminent says Microsoft honcho Bill Gates who spoke with CNBC's Hadley Gamble on Friday at Germany's annual Munich Security Conference. The 66-year-old software developer, who's co-chair of the Bill & Melinda Gates Foundation, said coronavirus and the impending plague are quite dissimilar. That's why his modus operandi entails concocting new messenger RNA technology to combat the malaise. "We'll have another pandemic," Bill said. "It will be a different pathogen next time." The billionaire philanthropist believes it's too late to achieve the World Health Organization's two-year goal of 70% herd immunity.
Right now, roughly 62% of the world's population is vaccinated.
But, when the next pandemic hits, Bill said it's imperative government leaders ramp up funding to expedite immunizations. "Next time we should try and make it, instead of two years, we should make it more like six months," he explained. "The cost of being ready for the next pandemic is not that large. It's not like climate change. If we're rational, yes, the next time we'll catch it early."
If you recall, Bill conducted a pandemic rehearsal called "Event 201" in November 2019.
Four months later, COVID showed up.
So he's great at forecasting outbreaks.
You should also know Bill filed Microsoft Patent 060606 and he owns stock in the world's largest pharmaceutical companies.
Watch the bold prediction.
Share your thoughts.