White racist at Popeyes threatens black cashier
Racist rant at Popeyes.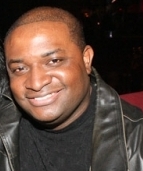 Blog King, Mass Appeal
OKEECHOBEE — A viral TikTok video shows a White supremacist cussin' out a Black cashier inside a Popeyes chicken restaurant in Okeechobee, Florida. The profanity-laced tirade had something to do with greasy ass poultry, a refund, or an amalgamation of both. Raw footage shows Colton Norsworthy spewing the N-word like Richard Pryor Live on the Sunset Strip. He also threatened to lynch the female worker — à la Emmett Till. "You n*ggers think this is f*cking acceptable, huh?" Colton yelled. "I'ma hang you from a f*cking tree, b*tch!" Not to be outdone, the employee called him a "cracker" multiple times then mocked his porky physique. "You can suck a d*ck, cracker," she cracked as Colton made an egress. "Ya chicken's gettin' cold, fat boy!"
Social media reaction was ho-hum. One viewer wrote, "Just another day in the so called greatest country on earth." Another chimed in with, "I would have been busy behind the scenes preparing him a special chicken sandwich with 'special additions' added in. Something he'd remember." A third viewer added, "Apparently she called him a cracker. I didn't know that was so upsetting to white people."
Colton has a rap sheet comparable to Charles Manson's.
He was jailed for battery, domestic violence and obstruction of justice.
Watch the racist video.
Share your thoughts.
A little bit of racist drama at popeyes, I have no idea what started this.
(Strong Racist language) pic.twitter.com/PnKKmrBl3L

— 🥀_Imposter_🕸️ (@Imposter_Edits) March 20, 2022