Black woman takes baby daddy off child support?
Woman rejects child support.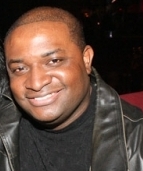 Blog King, Mass Appeal
ATLANTA — A TikTok video has gone viral that shows a prepossessing black chick elucidating the raison dêtre behind taking her baby daddy off child support. As of now, she ain't receiving a dime. While sedentary as a Lyft passenger, the forbearing damsel clarified the controversial decision. "So I decided to take my son's father off of child support because it was causing turmoil in our co-parenting relationship," she explained. "What I decided was… let me change my mindset. Let me help him help us take care of our child… and that's co-parenting." The sexy single mom said her modus operandi entails helping homeboy attend classes so he can get a Commercial Driver's License and start his own trucking company. Once he's remunerated, she'll revisit his child support case for reimbursement. Social media reaction was hilarious. One viewer wrote, "This is ridiculous! The father should have figured that out before he got her pregnant. Or, he should figure out how to go to school while supporting his child."
Another added, "I let Uncle Sam pay for all 16 of my kids."
Do you concur with mom's reasoning?
Should men be required to pay child support?
Watch the video.
Share your thoughts.