Pedo-Pastor, 63, married teenager on 18th birthday
Old pastor marries teen.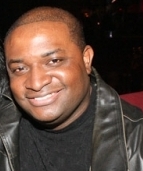 Blog King, Mass Appeal
DES MOINES — Dwight Reed, the 63-year-old pastor of Christ Apostolic Temple, is under fire after he married 18-year-old Jordan Goodlett right after her birthday. And, rumor has it, she's barefoot and gravid. His Viagra must've worked. The feat of holy matrimony went down in Des Moines, Iowa. Jordan is Bishop Reed's quondam student. The cradle-robber met Jordan in 2017 when he took over as pastor and dean. The first lady, who was around 13 at the time, graduated from his school. So it doesn't take a rocket scientist to conclude Jordan was groomed as a virgo intacta to be the bishop's wife. Yuck! That's disgusting! Prior to landing a gig at Christ Apostolic Temple, Bishop Reed filled a cleric role in Shreveport, Louisiana. But the congregation had him exiled for concocting sugar daddy dalliances with underage girls. Bishop Reed has been married 3 times and divorced 3 times. Jordan is spouse number four.
Social media reaction was unforgiving. One person wrote, "63 and 18… that's some sick sh*t. Her brain isn't even fully developed. They both are sick and the folks in church who are congratulating them are sick as well. This is crazy."
Another person chimed in with, "That is so sad. There are a lot of grown women out there. Why did he go and get someone his granddaughter's age? He is a sick man and so is her parents for allowing it . Sick, Sick 😷 Sick.🙏🏾🙏🏾🙏🏾✌🏾✌🏾"
A third person added, "This is why I don't go to church anymore." 
There's an age gap of 45 years between Bishop Reed and Jordan.
Is it too wide?
Watch Bishop Reed defend his marriage.
Share your thoughts.