Joe Biden: Food shortage coming & "Don't Say Gay"
Biden laments food shortage.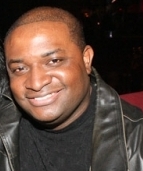 Blog King, Mass Appeal
BRUSSELS — President Joe Biden raised eyebrows on Thursday when he said the United States is runnin' outta food despite the fact his buddy, Bill Gates, owns 242,000 acres of farmland in 19 states. Yep, the Commander-in-Chief claims a paucity of sustenance is "gonna be real" in the aftermath of sanctions levied against Russia for invading Ukraine. So if you're corpulent, better get your fat ass in the gym ASAP. "With regard to food shortage, yes we did talk about food shortages, and it's gonna be real," Biden said during a NATO press conference in Brussels, Belgium, following a conclave with other world leaders. "The price of the sanctions is not just imposed upon Russia. It's imposed upon an awful lot of countries as well, including European countries and our country as well. In addition to that, we talked about urging all the European countries, and everyone else, to end trade … limitations on sending food abroad. And, so, we are in the process of working out with our European friends what it would take to help alleviate the concerns relative to the food shortages."
In other government news… Republicans in Florida passed the controversial "Don't Say Gay" bill which prohibits teachers from facilitating classroom discussion on sexual orientation or gender identity. Simply uttering the word could cost educators their job, not to mention face litigation. "I feel targeted," said Jean Eckhoff, a gay high school teacher. "It would be very easy for a parent to say, 'There's my dyke teacher teaching my kid to be gay,' and sue the school."
Florida legislators believe what you do in the bedroom is nobody's business.
Parents are accusing "Woke" educators of transmogrifying their children into debauchees.
Do you agree?
Also, what should be done to stave off starvation?
Share your thoughts.