Steelers QB Haskins dead sparking Twitter 'outrage'

Haskins dead at 24.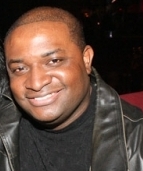 Blog King, Mass Appeal
MIAMI — The sports world is in mourning after Pittsburgh Steelers quarterback Dwayne Haskins lost his life in a traffic accident Saturday morning around 6:30 a.m. in South Florida. He was only 24. According to police reports, Haskins' automobile ran out of gas on Interstate 595. Rather than wait for road assistance, the maligned signal-caller egressed the vehicle then inexplicably tried to dart through traffic on foot. Haskins was struck by a garbage truck. Florida Highway Patrol officers pronounced him dead at the scene. Haskins, the 15th overall pick in the 2019 NFL Draft, was labeled a bust by many which brings his mindset into question. After all, he went from being a starter to working third-string on the scout team. Was he depressed? Haskins was also filthy rich so how the f*ck do you run out of gas?
Just sayin,' anyone of sound mind wouldn't take that kind of risk.
Now people are speculating suicide.
"I hate anytime anybody is killed or anybody dies. But he was a guy that was living to be dead," said former Dallas Cowboys executive Gil Brandt, 90, during an appearance on Sirius XM NFL Radio. "They told him don't, under any circumstances, leave school early. You just don't have the work habits. You don't have this, you don't have that. What did he do? Left school early. Maybe if he stayed in school… he wouldn't do silly things … [like] jogging on a highway."
Damn, that's cold.
ESPN reporter Adam Schefter disseminated the following insensitive tweet: "Dwayne Haskins, a standout at Ohio State before struggling to catch on with Washington and Pittsburgh in the NFL, died this morning when he got hit by a car in South Florida."
Twitter reaction was unforgiving.
Quondam NFL quarterback Cardale Jones, a teammate of Haskins at Ohio State, wrote, "Dwayne Haskins, son, husband, buckeye brother, friend, beloved teammate has passed away. What the f*ck his career ups and downs have to do with him unfortunately losing his life? Shut the f*ck up! Let his friends & family grieve instead of throwing shade."
Baltimore Ravens signal-caller Lamar Jackson chimed in with, "Adam Schefter you lame as f*ck."
Washington Post reporter Robert Klemko wrote, "In all my criticism of Schefter I never stopped to consider the possibility he might just be a stupid person."
Retired receiver Dez Bryant added, "Athletes for the record… the sh*t Adam Schefter wrote that's how a lot of people view us… we ain't sh*t but entertainment!"
Haskins is black.
Brandt and Shefter are white.
The Woke mob is already hollering racism.
Haskins would've turned 25 on May 3rd.
He leaves behind his wife, Kalabrya.
Share your thoughts.