Pizza Hut Karen received spanking from employee
Pizza Hut Karen humiliated.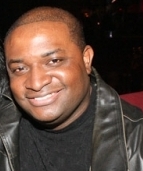 Blog King, Mass Appeal
NEW ORLEANS — Law enforcement officials are investigating after a white woman at Pizza Hut got knocked on her ass by a black employee for tossing a pizza at her. The altercation started in the lobby then spilled into the parking lot. It was also captured on video. TikTok footage shows Karen having contretemps with lesbian manager Sweets Williams over her order. The corpulent customer demanded a refund despite the fact she ingested half the damn pizza. After being told she wouldn't get her money back, Karen threw the pizza over the counter and scurried towards the exit. A pissed-off Williams chased her down in the parking lot then shoved her to the pavement. Karen fell on her ass and threatened to call police. Social media reaction was priceless. One viewer wrote, "Gotta admit though those bread sticks are worth fighting for." Another added, "Domino's and Papa John's are better. And they don't beat you up in the parking lot." Williams told investigators Karen also spit on her.
Watch the crazy video then watch Williams tell her side of the story.
Share your thoughts.