Dave Chappelle attacked assailant got ass kicked
Dave Chappelle attacked.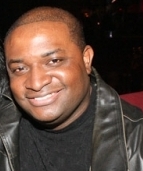 Blog King, Mass Appeal
HOLLYWOOD — Dammit Will! Look what you've done! Isaiah Lee was thrown in the slammer after he rushed the stage and attacked comedian Dave Chappelle over a bad joke. You can't make this stuff up. Isaiah also got his ass kicked by Dave's security detail. The Will Smith impersonation transpired Tuesday night in Hollywood towards the cessation of Dave's "Netflix Is A Joke" festival. It was also captured on video. Surveillance footage shows the 23-year-old assailant ambushing Dave, 48, while pointing a fake semi-automatic pistol at him. Dave's retinue chased Isaiah around the venue then beat his ass backstage. "The mob caught up with him and beat the crap out of him, stomping on him," an eyewitness recounted. Jamie Foxx and Busta Rhymes got some licks in too. Poor Isaiah was carried out on a stretcher.
He suffered a broken arm and other ailments.
To add insult to injury, Isaiah was arrested and charged with assault with a deadly weapon.
Not to be outdone, Dave continued his performance. "I don't know if that was part of the show," he told the audience. "I grabbed the back of that n*gga's head, his hair was spongy, absorbent." Chris Rock, who got bitch-slapped on live television at the Oscar's, just happened to be in attendance. Chris, 57, sauntered on stage, gave Dave a warm embrace and said, "Was that Will Smith?"
First Chris. Now Dave.
Are comedians under attack?
Did Will Smith set a bad precedent?
Watch the drama.
Share your thoughts.