Elderly school bus driver assaults elementary kid
Bus driver assaults kid.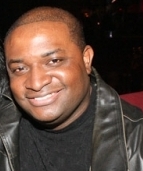 Blog King, Mass Appeal
ST. HELENA PARISH — Jerome McNabb, a 72-year-old school bus driver, was thrown in the slammer after he beat the sh*t out of an elementary school kid. The Louisiana ass-whuppin' transpired Friday afternoon on the bus in front of students. It was also captured on video. Cell phone footage shows McNabb punching the corpulent child multiple times before kicking him. The video was turned over to St. Helena Parish Superintendent Kelli Joseph who reached out to Sheriff Nat Williams. An arrest quickly ensued. "It's something we will not tolerate," said Williams. "The superintendent called us and showed us the video. He was arrested immediately." McNabb is charged with simple battery on a juvenile. He was also fired. "We immediately investigated the actions of the driver of the bus company that is contracted to transport our learners," said Joseph. "There's no excuse! There's no excuse!"
A close source called the kid a "problem child." An eyewitness said the boy instigated the beatdown by expectorating in McNabb's countenance. But, like Joseph said, there's no excuse. Social media reaction was fierce. One viewer wrote, "When you don't whoop your kid's azz when it needs to be, don't be upset or surprised when someone else eventually does." Another chimed in with, "That's why I won't be a school bus driver… these kids bad as f*ck." A third observer added, "I bet he was raised by a single mother."
Watch the disturbing video.
Share your thoughts.