Cold as Balls: Tyreek Hill, Kevin Hart discuss sports

Tyreek & Kevin cold as ice.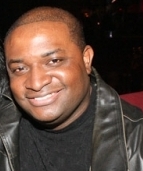 Blog King, Mass Appeal
MIAMI — In a recent season 6 episode of Laugh Out Loud's "Cold as Balls," quondam Kansas City Chiefs receiver Tyreek Hill joined diminutive comic Kevin Hart to confabulate life and football while sedentary in a tub of cold ass water. They were also half-naked. Tyreek denied he and Kevin are twins despite the fact they're homogeneous in physique and stature. "Tyreek, stop talking like you're a six foot man," Kevin cracked. "Only difference between me and you is one of us has a hat on and one of us don't." Tyreek revealed he played basketball and did some wrestling prior to making football his pro sports métier. The Cheetah also elucidated his bond with Chiefs quarterback Patrick Mahomes. If you recall, the dynamic duo connected on the 44-yard 'Jet Chip Wasp' play on 3rd & 15 to help KC win Super Bowl LIV. "I feel like me and Pat got a great relationship off the field," Tyreek said. "I can always look at him as a brother. No matter what, I know I can always call him and count on him for anything."
Chiefs general manager Brett Veach traded Tyreek to the Miami Dolphins for a haul of draft picks and fans are pissed. One person wrote, "Tyreek and Mahomes worked perfectly together. They are so powerful on offense. Why on earth would they trade him?" Another fan added, "If I'm Mahomes, I'm furious. I took a discount and this is what y'all do? Let our best guys go? Nah, I'ma need to renegotiate that deal." Tyreek once ran a 4.21 in the 40-yard dash which makes him the world's fastest man — at least in his mind.
"I'm faster than Usain Bolt," he proclaimed.
Do you agree?
Watch the show.
Share your thoughts.