Flavor Flav paternity test reveals he's a new father
Flavor Flav has a new kid.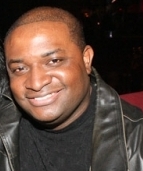 Blog King, Mass Appeal
LAS VEGAS — Flavor Flav (né William Jonathan Drayton Jr.) once procreated seven kids. Now make it eight. That's because the 63-year-old rapper took a paternity test and it confirmed he IS the father of a 3-year-old toddler. Yeahhhh Boyyyy!!! The diminutive crumb snatcher's name is Jordan. He's mulatto. He's also Flav's fourth son. Jordan's maternal grandparents, Barry and Parchi, told TMZ their white daughter Kate Gammell gave up the ass to Flav a few years back when she worked as his manager. When a gravid Kate achieved accouchement, Flav denied the neonate was his. However, the Maury-esque DNA exam proved otherwise. Now Flav has another mouth to feed. Thank God Jordan resembles mom because his dad looks terrible. That said, Flav is paying child support and the judge rubber stamped his visitation order. Still, social media reaction was fierce. One fan wrote, "That's not his baby. Not the one in this picture. Don't look like him at all. I don't believe that paternity crap." Another chimed in with, "What I want to know is why she gave this n*gga some p*ssy." A third person added, "Instead of making babies, he should be enjoying his AARP benefits!" 
By the time Jordan graduates from high school, Flav will be…….. in a nursing home.
Nevertheless, are you happy for his black ass?
Should Flav stop at eight kids?
Watch Jordan play the drums.
Share your thoughts.