Hitkidd & GloRilla release twerking rap music video
Rap duo release ratchet video.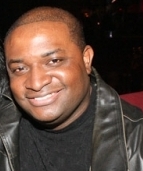 Blog King, Mass Appeal
MEMPHIS — A ghetto music video shows a raunchy rapper with Hitkidd & GloRilla twerking in the street with her "ratchet-ass friends" while performing their racy hit single "F.N.F. (Let's Go)." The ladies also quaffed liquor and smoked weed. One of 'em is gravid and a neonate was spotted siphoning somethin' from a bottle. Let's pray to God it's Similac. In the video, the redbone lyricist (GloRilla) spends two and a half minutes braggin' about single life after sundering ties with her two-timing boyfriend. The explicit lyrics go: "I'm F-R-E-E, f*ck n*gga free. That mean I ain't gotta worry 'bout no f*ck n*gga cheatin.' And I'm S-I-N-G-L-E again. Outside hangin' out the window with my ratchet-ass friends (LET'S GOOOOOOOOOO)." Social media reaction was vicious. One viewer wrote, "HORRIBLE!! No wonder she's single. This is a clear distinction of SATAN himself using puppets as his instrument to promote unrighteousness. The devil uses clamorous females as his personal bait. WACK video and WACK lyrics. It would be a shame, to me, if my Daughter, Niece, or Sister would ever listen this."
Another chimed in with, "Rosa Parks must be proud."
A third observer added, "I don't want to imagine the stench wafting from those butt-cheeks and cooters."
GloRilla, a Memphis native, served 3 years in prison for purloining cereal.
So far, the video has garnered more than 20 million views.
Watch the twerkfest.
Share your thoughts.