Angry mom exposes baby daddy for starvin' her kids
Baby mama slams baby daddy.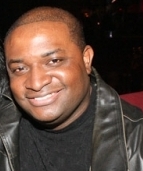 Blog King, Mass Appeal
ATLANTA — A viral TikTok video shows a quarrelsome black chick in Atlanta cussin' out her baby daddy because he bought their son a Happy Meal from McDonald's while refusing to buy sustenance for her other 3 kids who aren't his. Ain't that a b*tch? The fecund damsel, scheduled to receive her food stamps on the 11th, said it's discourteous to purchase fast food for one kid and not all; hence her rationale for exposing the sperm donor of her youngest child. "Look y'all. Every f*cking day my baby daddy come here with one f*cking meal for my child," she said. "But I have 3 other kids. We have one kid together but he only want to come and bring one thing at McDonald's. But what about my other kids?" Social media reaction was priceless. One viewer wrote, "Girl bye! That man ain't obligated to feed yo' tribe." Another chimed in with, "No one said to have all those kids."
A third observer added, "I thought she got her food stamps on the 7th?"
Was dad in the wrong?
Should the little boy be allowed to ingest McDonald's in front of his siblings?
Watch crazy footage.
Share your thoughts.