Senator Tiara Mack (D) is catching hell for twerking
Senator Mack twerks for votes.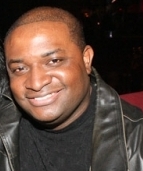 Blog King, Mass Appeal
RHODE ISLAND — "Girl, you looks good. Won't you back that azz up!" Rhode Island senator Tiara Mack is under fire after the voluptuous lesbian disseminated a campaign video that shows her twerking for votes. The rump shaking advertisement went viral via TikTok on Independence Day. The 8-second clip shows Senator Mack, a Democrat representing District 6, shaking her ass upside down at the beach before saying "Vote Senator Mack" towards the video's cessation. Social media reaction was mixed. Florida Republican Lauren Spicer tweeted, "Tiara Mack just disgraced herself and disgraced every Black woman running for public office." A TikTok user wrote, "Ignore the haters. You are righteous and compassionate. I would love to have you as my senator; cheering you on from Connecticut." Another chimed in with, "I bet Alexandria Ocasio-Cortez can't do that." A fourth viewer added, "Worst twerk ever. Booty too stiff. No jiggle. I'm about to puke."
Not to be outdone, Senator Mack was quick to clap back. "Am I surprised that the internet is more ready to talk about me twerking upside down on America's birthday than they are ready to talk about any of the policy wins I have this year?" said the 28-year-old Ivy League grad in a TikTok video. "I'm not surprised that they would rather talk about me shaking my ass. The consistency and the dedication in which the media decides to target black queer women in ways that are unproductive to the narrative, it's lazy, it's tacky, and quite frankly, I'm over it."
Was Senator Mack out of line?
Does she have your vote?
Watch the twerk campaign and watch Senator Mack respond to critics.
Share your thoughts.