R. Kelly receives a 30-year sentence, on suicide watch
R. Kelly received 30 years.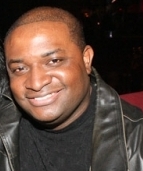 Blog King, Mass Appeal
NEW YORK — "🎵I don't see nothin' wrongggg, with a little prison time…🎵" Disgraced R&B singer R. Kelly will spend the next three decades singing behind bars. That's because the 55-year-old pedophile received a 30-year prison sentence for charges linked to racketeering and sex trafficking. Federal prosecutors released the following statement: "He lured young girls and boys into his orbit, often through empty or conditioned promises of assistance in developing a career in the entertainment industry or simply by playing into the minors' understandable desire to meet and spend time with a popular celebrity." Translation: Kelly used clout to copulate underage booty. As District Court Judge Ann Donnelly read the sentence, Kelly showed no vehemence. He's already been placed on suicide watch. "You left in your wake a trail of broken lives," Judge Donnelly told Kelly.
"These crimes were calculated and carefully planned and regularly executed for almost 25 years. You taught them that love is enslavement and violence."
Judge Donnelly is tellin' the truth.
After all, one of the victims said Kelly forced her to ingest a bowl of human feces when she was 17. Bon appétit! "He told me to smear it in my face and what to exactly say and to, like, put it in my mouth and act like I enjoyed that," she told jurors.
Kelly's lawyers sought a light comeuppance, claiming he was molested as a child. The "Bump N' Grind" star was convicted last September on 9 counts which included one charge of racketeering and 8 violations of the Mann Act, a sex trafficking law. Prosecutors said Kelly used his celebrity status "to target girls, boys and young women for his own sexual gratification."
One of the survivors, Jovante Cunningham, celebrated the penalty.
"I stand here very proud of my judicial system," she told reporters.
"[I'm] very proud of my fellow survivors and very pleased with the outcome."
Do you share her sentiment?
Is the sentence fair?
Watch Kelly's court appearance.
Share your thoughts.