Robert Crimo killed seven, injured at least thirty more
Killer drag queen busted.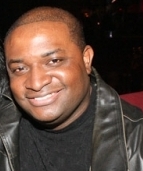 Blog King, Mass Appeal
HIGHLAND PARK — Robert "Bobby" Crimo III is facing a life sentence without parole after he murdered 7 people for no damn reason Monday afternoon at a Fourth of July parade in Highland Park, Illinois. Dozens more were wounded. Police said Robert — a staunch Trump supporter — climbed on top of a nearby building, pulled out a Smith & Wesson M&P15 semi-automatic rifle, then opened fire sniper-style (à la John Singleton's 1995 film "Higher Learning"), causing panicky paradegoers to run for safety. Robert, 21, dressed as a woman to blend in with the crowd then fled to his mother's house where he purloined her vehicle. Police busted his ass moments later. Investigators said Robert planned the massacre weeks in advance. The trigger-happy drag queen faces seven counts of first-degree murder and other charges. Social media reaction was fierce. One person wrote, "KILLER DRAG QUEEN. No longer just makeup in their bags." Another chimed in with, "Are we still pretending this guy isn't a Democrat?" A third person added, "Why are a lot of these shooters looking so feminine? It might be a mental disorder." 
Is life without parole enough?
Does Robert deserve the death penalty?
Watch his court appearance.
Share your thoughts.