1957 clip shows racists assaulting a black man
Negro journalist assaulted in '57.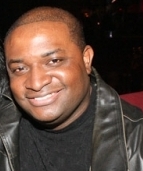 Blog King, Mass Appeal
LITTLE ROCK — Here's another reason to loathe Dr. Martin Luther King Jr's chickenshit ideology: A viral video shows a black man in a three-piece suit being assailed by a horde of white supremacists in good ole 1957. Man, they kicked his ass up and down the street 'til they got tired. The assault transpired outside Central High School in Little Rock, Arkansas. The punching bag is negro journalist L. Alex Wilson. He was there to write an article on the Little Rock Nine — a coterie of black students who attended the all-white institution to challenge racial segregation in public schools. The 18-second clip, leaked by the government, offers a glimpse into how bad African Americans were maltreated by their Caucasian counterparts. Negroes, regardless of socioeconomic status, were deemed subhuman. One Klansman kicked Wilson in the derrière. Another shoved him to the ground as the mob yelled "nigger."
Social media reaction was unforgiving. One viewer wrote, "And ya'll killing each other, while the white man sits back & laughs. Wake up people! And learn your history to know who the real enemy is." Another chimed in with, "I'm not one to tell people how to do their job… but how has God not punished white people for this?" A third observer added, "That sh*t would never fly today."
Are you proud of the process we've made in America?
Or, do we still have a long way to go?
Watch the disturbing video.
Share your thoughts.