Uvalde Massacre: SWAT frightened, parents mad
SWAT team scared sh*tless.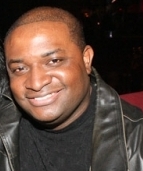 Blog King, Mass Appeal
UVALDE — Media outlets in Uvalde, Texas released surveillance footage of the decimation that transpired May 24th at Robb Elementary School. The video shows a SWAT team scared sh*tless despite the fact officers were heavily armed and draped with protective accoutrement. Some even had shields. After hearing gunshots coupled with caterwauling from dying children, a handful of cowardly cops scurried the other direction and waited at the end of the hall. Straight chickensh*t. There was also no exigency. Two cops gave each other a fist bump, one scoured his palms with hand sanitizer and others casually checked their cellphones. Ain't that a bitch? Parents blew a gasket. The gunman, 18-year-old Salvador Ramos, was in the school 77 minutes — roaming the halls, shooting every kid in sight — and officers took their sweet time. After the dust had settled, nineteen children and two teachers were killed. Seventeen more were injured and Salvador lost his life in a shootout with police. Too many Western men, including some in law enforcement, have become pussies.
You'd be sagacious to start protecting yourself.
Watch Salvador intimidate an entire SWAT team.
Share your thoughts.