Terrell Owens argues with belligerent Karen at night

Terrell Owens vs. Karen.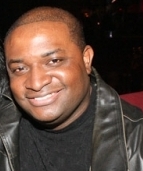 Blog King, Mass Appeal
DEERFIELD BEACH — Maligned NFL Hall-of-Famer Terrell Owens, 48, almost had his black ass thrown in jail after he experienced contretemps with his white neighbor Karen over his driving. The Emmett Till re-enactment transpired Wednesday night in Deerfield Beach, Florida. It was also captured on video. Cell phone footage shows the accusatory damsel blowing a gasket after T.O. damn near hit her with his car. "You don't yell at me and tell me I almost hit you and I didn't," T.O. said in the video. "But, you didn't have to get out of your f*cking car!" Karen replied. "You didn't have to talk to me that way, either," T.O. continued. "You're a black man approaching a white woman," Karen retorted. Throughout the 11-minute clip, T.O. kept calling her Karen as he narrated into the camera. A Broward County Sheriff's deputy arrived around 10:30 p.m. after she called 911. A lachrymose Karen told the operator T.O was "aggressively driving and almost hit me" then he "got out of the car to threaten me."
She also called T.O. an "African American individual" from a "low-budget neighborhood."
Social media reaction was priceless.
One viewer wrote, "It's her kind of people who caused Emmett Till's death."
Another added, "Hopefully this will teach him to stop dating them."
T.O. loves white women so the quarrel comes as a surprise.
Had he took her to a hotel and banged her, none of this would've happened.
Watch the hilarious video.
Share your thoughts.