Pregnant DJ murdered by jealous, crazy baby daddy
Pregnant DJ murdered.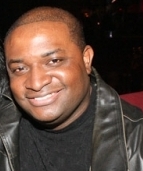 Blog King, Mass Appeal
JACKSONVILLE — The adventures of Pookie & Ray Ray continue. Bursey Armstrong, 33, was thrown in the slammer after he murdered his gravid baby mama, Tasheka Young. The femicide transpired July 23rd in Jacksonville, Florida. Tasheka, a graduate of Bethune Cookman, was a radio personality at Power 106.1 and school teacher. Bursey, who's unemployed, was jealous of her success and said if he can't have her no one will. Tasheka's mom found her corpse inside the Mission Pointe apartment she occupied on Biscayne Boulevard. Tasheka's two children, ages 1 and 3, were also in the home. Bursey was arrested and charged with two counts of second-degree murder: one for Tasheka, 34, and the other for the unborn child. Social media reaction was vicious. One reader wrote, "When you pick a kang there's a 60% chance you will suffer the same fate."
Another chimed in with, "As a man, I just can't understand that 'if I can't have you no one will' mentality. I'd just rather walk away and render my services elsewhere." A third person added, "How much you want to bet he did it because he found out he's not the father of their third child and possibly not the father of the other two kids."
Investigators searched Bursey's cell phone and found photos of a knife and gun he sent to Tasheka. They also learned Bursey pointed a firearm at Tasheka's cranium two weeks earlier. "This is the same gun you held to my head," Tasheka wrote in a text message. Police also pulled up Bursey's criminal history which revealed a felony domestic battery report filed in May 2021.
The Ike Turner wannabe strangled Tasheka then beat her 'til she turned black and blue.
But she refused to press charges so the case was dropped.
Tasheka's friends tried to coax her to egress the relationship but she wouldn't listen.
She was 4 months pregnant when she died.
Watch the sad report and Bursey's court appearance.
Share your thoughts.