Dad kills kids & himself to 'payback' his baby mama
Nutty dad kills children.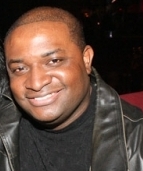 Blog King, Mass Appeal
OKLAHOMA CITY — The adventures of Pookie & Ray Ray continue. A viral video shows a deranged dad going livestream before killing himself and his three children. The murder-suicide transpired around 4 a.m. August 6th in Oklahoma City. Facebook Live footage shows Francoise Littlejohn, 30, brandishing a gun, saying he's about to murder his kids then off himself after having a domestic dispute with his girlfriend of 13 years. The jilted simp also called his baby mama a "nigga" multiple times while accusing her of cheating. A close source, however, said they were no longer a couple. Shortly after the livestream, Francoise toe tagged his offspring: 3-year-old Trinity Littlejohn, 4-year-old Aliyah Littlejohn and 6-year-old Kyren Littlejohn. All four were found dead in the front seat of a Dodge Charger.
Social media reaction was unforgiving. One viewer wrote, "Anyone who kills an innocent person let alone children SHOULD ROT IN HELL FOREVER!!!" Another chimed in with, "He knew she wouldn't give a f*ck if he offed himself so he killed those babies just to get at her. Ain't that much heartbreak in the world." A third observer added, "After a domestic dispute why the f*ck would you leave your kids with him? Stupid as hell."
Watch the disturbing video.
Share your thoughts.