Practical nurse shot dead, jealous baby daddy jailed
Common-law wife murdered.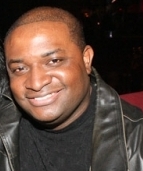 Blog King, Mass Appeal
NORTH CHARLESTON — The adventures of Pookie & Ray Ray continue. Javerick Self was thrown in the slammer after he killed his pregnant common-law wife, 29-year-old Teresa Jenkins-Self, because she broke up with him. The fatal shooting transpired September 2nd in front of their two children in North Charleston, South Carolina. Prior to her murder, Teresa called 911 to have Javerick removed from her apartment. You can hear him threatening her in the background. "I'm trying to have this person escorted out my home," Teresa told the dispatcher. "I'm tired. I'm done. Can you send someone sir? Please." Seconds later, the phone went dead. So did Teresa. When police officers arrived, they found her corpse riddled with gunshot wounds. Teresa was shot multiple times in the head. Javerick, 25, was arrested and charged with two counts of murder because Teresa was 8-months gravid. He was also charged with possession of a weapon during the commission of a violent crime. Social media reaction was cutthroat. One person wrote, "Well at least the marriage 💑 was successful. Death 💀 did them part."
Another added, "But they love toxic thug dick."
Teresa was a licensed practical nurse.
Javerick is an unemployed bum with a history of domestic violence.
Watch the sad report and listen to the 911 call.
Share your thoughts.