Scooby-Doo's Velma now lesbian & fans are pissed

Velma is a lesbo. many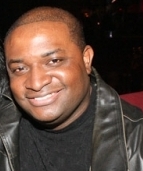 Blog King, Mass Appeal
HOLLYWOOD — Jinkies! First Bert, Ernie and Superman egressed the closet. Now this. For decades, many Scooby-Doo fans speculated Velma Dinkley was munchin' some chick's carpet. Turns out, there's veracity to that claim. That's because the first few seconds of the franchise's woke Halloween cartoon "Trick or Treat Scooby-Doo!" shows the four-eyed sleuth optically copulating a foreign black popsy named Coco Diablo. That means Velma is gay — undoubtedly, unquestionably, indisputably gay. And she's a swirler too. Even though Coco is a convicted felon (yes, they made the colored character a crook), it was lust at first sight. Velma was busy handing out Scooby snacks, addressing the team when she was caught off guard mid-sentence. Then she used her LGBT radar to appraise Coco's mesmerizing attributes. "Obviously brilliant! Incredible glasses! Amazing turtleneck! Loves animals!" Velma ruminated before mumbling her famous catchword "Jinkies."
Social media reaction was priceless. One viewer wrote, "Ughhhh! Stop making iconic classics hot garbage!!! Keep your perverted crap away from kids!!!" Another chimed in with, "Those are not Scooby Snacks. They're hormone blockers." A third observer added, "Yet another attempt to groom our kids. These people are completely sick. I've seen an old episode where Velma and Shaggy were an item. What happened to that? Next, they will have Shaggy and Scooby getting together. They are completely sick."
In addition to the cartoon, Velma has a new adult comedy series on HBO that portrays her as Asian.
The spinoff also features a black Shaggy.
Lord have mercy.
And you cool with Velma's lesbo status?
Will you allow your children to be indoctrinated?
Watch Velma go cuckoo for Cocoa Puffs.
Share your thoughts.