Walmart manager shoots employees in break room

Walmart manager went postal.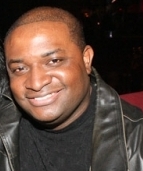 Blog King, Mass Appeal
CHESAPEAKE — The adventures of Pookie & Ray Ray continue. The city of Chesapeake, Virginia is in mourning after Walmart manager Andre Bing, 31, shot and killed a sextet of employees before blowing his own brains out. The massacre transpired Tuesday night around 10 p.m., just one hour before closing. According to team member Jessica Wilczewski, Andre barged into the breakroom with a semi-automatic handgun and opened fire. But he targeted certain individuals. "The way he was acting — he was going hunting," Jessica told the Associated Press. "The way he was looking at people's faces and the way he did what he did, he was picking people out." The deceased victims are: Lorenzo Gamble, Brian Pendleton, Kellie Pyle, Randall Blevins, Tyneka Johnson and a 16-year-old boy whose name wasn't disclosed.
Andre, an effeminate beta male with a ponytail, made sure there were no survivors. "What I do know is that he made sure who he wanted dead, was dead," Jessica recalled. "He went back and shot dead bodies that were already dead." After emptying clip after clip, Andre walked over to Jessica who was hiding under a table — pointed his gun at her and said, "Jessie, go home." Then he shot himself in the head. There was encephalon juice all over the place.
Investigators later discovered Andre's manifesto in his cell phone that contained complaints about his job and fellow employees.
They also found a "hit list" of workers he sought to extirpate.
Scuttlebutt has it, a recently demoted Andre was on the verge of gettin' fired and his co-workers mocked and harassed him over it.
Moral of the story: Leave people the f*ck alone because you don't know what they're going through. Besides… if you're going to shoot me, do it at the beginning of the shift.
Hell, do it before I clock in.
Watch Jessica's recount and elucidation.
Share your thoughts.