Aspiring college student 'murdered' at traffic light

Na'Kia's killer finally caught.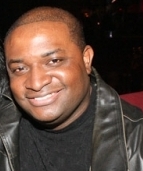 Blog King, Mass Appeal
AKRON — The adventures of Pookie & Ray Ray continue. It took 2 years. But they finally got his ass. Adarus Black, 19, was thrown in the slammer after he accidentally took the life of 18-year-old Na'Kia Crawford during a drive-by. The femicide transpired June 14, 2020 in Akron, Ohio while Na'Kia was running errands with her grandmother. According to police reports, Na'Kia and granny were waiting at a traffic light at the intersection of Howard and North when gunshots broke out. Granny looked over and saw Na'Kia suffering from a gunshot wound to the neck. The teen was rushed to Akron City Hospital where she died. Witnesses initially told detectives the shooter was white — raising concerns of a possible hate crime. Civil rights attorney Benjamin Crump — who represented the families of George Floyd, Breonna Taylor and Ahmaud Arbery — volunteered his services. But when he found out the shooter was black, Crump dropped Na'Kia's case without an elucidation.
Ain't that a bitch?
"Ever since he found out that this killer isn't white, he's been distancing himself," Na'Kia's father, Nick Crawford, told reporters.
"He's been basically after the publicity."
Realizing his ass was grass, Adarus absconded to Atlanta where he remained incognito for two years. The trigger-happy malefactor was eventually tracked down by the U.S. Marshals' Northern Ohio Violent Fugitive Task Force along with the Southeast Regional Fugitive Task Force and the Sandy Springs Police Department's SWAT Team. Damn, the only thang missing was the U.S. Military.
Police said Adarus had a loaded AK-47 on his person.
His friend, Jaion Bivins, was an accomplice in Na'Kia's death.
But Jaion is already dead so he obviously won't stand trial.
Adarus' attorney — John Alexander — tried to blame Jaion for the crime, telling Summit County Common Pleas Judge Kelly McLaughlin his client "didn't do it." But it was to no avail. Jurors found Adarus guilty of murder. Now he's facing life in prison. Justice is served. "It has been torture. It has been agonizing," said Mr. Crawford.
"It's bittersweet. I mean, you're happy, but you're not because it's still a loss. My daughter is still gone."
For what it's worth Adarus finally came clean, telling investigators he tried to shoot a rival gang member — not Na'Kia.
The Cascade Village Apartments, where Na'Kia lived, created a scholarship in her honor.
Turns out, she was on her way to college to study information technology.
Watch the sad report and interviews.
Share your thoughts.