10-year-old child murders mother over a video game
Mini-Pookie kills mom.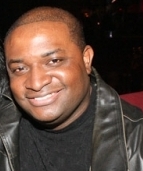 Blog King, Mass Appeal
MILWAUKEE — Residents of Milwaukee, Wisconsin are in mourning after a 10-year-old boy smoked his own mother — Quiana Mann — because she wouldn't buy him a video game. The femicide transpired November 21st around 6:50 a.m. at their residence in the 7400 block of North 87th Street. According to police reports, the kid was already pissed at Quiana for waking him up at 6 a.m. when he usually sleeps in 'til 6:30. Then he asked her to buy him a virtual reality headset to which she retorted "no." That's when the spoiled brat retrieved Quiana's gun from her bedroom, went to the basement where she was doing laundry, and shot her in the countenance. The bullet went through Quiana's right eye before egressing the back of her scalp. The pipsqueak then ran back upstairs and woke up his 26-year-old sister to let her know what happened.
Police were called 24 hours later.
Yep, took 'em a whole day to call the cops.
Before officers arrived, the youngster purchased an Oculus Virtual Reality Headset on his dead mother's Amazon account then asked his grandmother — Lueritha Mann — to let him know when the package arrives. Ain't that a bitch? The lad was arrested and charged as an adult with first-degree reckless homicide. He's lookin' at 60 years in prison. During interrogation, the trigger-happy rascal told investigators "his mother would not allow him to have something from Amazon that he wanted to have." 
But Lueritha said the child suffers from Paranoid Schizophrenia. "He's always said that he hears voices," she explained. "There's two little girls inside his head telling him to do things. And he has an imaginary friend that will tell him to do really bad things." 
Do you agree with the court's decision to prosecute the minor as an adult?
Would he be better off in a mental institution?
Watch the sad report and interviews.
Share your thoughts.