Jackson receives a 20 year sentence in Gaga dog case
Dog walker shooter gets 21 years.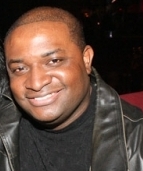 Blog King, Mass Appeal
LOS ANGELES — James Howard Jackson, the trigger-happy negro who shot Lady Gaga's dog walker, received 21 years in prison on Monday. The sentence came in the aftermath of a plea bargain James struck with Los Angeles County prosecutors. The thug was originally charged with attempted murder, assault with a semi-automatic firearm and a felon carrying a concealed firearm in a vehicle. James busted a cap in Ryan Fischer's ass on February 25, 2021 in a rapacious attempt to purloin Gaga's French bulldogs. After Gaga offered a $500,000 reward, U.S. Marshals tracked James down and threw him in jail. He was joined by a quintet of accomplices. But police determined James was the one who actually pulled the trigger. The shooting was also captured on video. Surveillance footage shows a terrified Ryan wailing like a lil bitch as he was being ambushed.
Social media reaction was wild.
One viewer wrote, "Why is he screaming like a woman?! LMAO!? Just give up the dogs man!" Another added, "With all the money she's got, this guy is the best she can do to walk her dogs? It's no wonder they shot him. Just to shut him up."
After the shooting, Ryan told reporters Gaga left him "abandoned and unsupported." He even claimed he was homeless and penurious; hence his rationale for launching a GoFundMe seeking $40,000 to buy a van. "This is not an easy thing to ask," Ryan said. "At times I was scared. I was lonely. I felt abandoned and unsupported. I had long bouts of depression and doubt and self-pity."
Give Ryan credit for being a ride-or-die employee.
He laid his life on the line for Gaga's dogs.
Watch the brutal attack.
Share your thoughts.