Corey Holcomb rips BET's homosexual woke agenda

Corey Holcomb slams BET.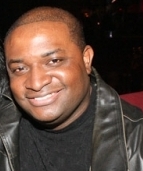 Blog King, Mass Appeal
LOS ANGELES — A viral video shows comedian Corey Holcomb excoriating the "Wicked Caucasians" who own BET for imposing a gay agenda on the black community. If you recall, co-founder Robert Johnson sold BET to white-owned Viacom in 2001 for $3 billion. Since then, programming has morphed from heaven to hell with a major emphasis of depicting African Americans as fruity and/or felonious. Positive shows like "Teen Summit" and "Video Soul" were replaced with trash. It's really a damn shame. "I want to let BET know you have contributed to the destruction of black families," Corey said. "People don't know a group of Caucasians own BET. They took hip-hop and R&B and the soul culture and they turned it into a circus. I can't watch a man dance in booty shorts. Now the children watch the brothers with the blonde, crinkly hair and the lipstick and makeup on and the booty shorts. This is what the kids have now. The black family is gone. It's gone. Your kids might say, 'Hey dad, what's wrong with a man wearing booty shorts?' The people in charge of the programming at BET have done a great job at destructing the black family."
Corey also said when he turned on the BET Awards, he noticed, "The women had on suits and the men had on booty shorts and dresses. The men look like bitches and the bitches look like men!" Social media reaction was fierce. One viewer wrote, "Same agendas being pushed for all races, not just blacks. It's for population control." Another chimed in with, "Satan's goal is to pervert God's creation."
A third observer added, "I stopped watching BET when the black man sold it to the pink one. What do white people know about black entertainment? And what happened to Tavis Smiley?" 
Corey also poked fun at Lizzo's obesity and body positivity.
Do you agree with him?
Should BET change its moniker to White Entertainment Television?
Watch Corey's diatribe.
Share your thoughts.