Amato familicide chronicle details 'cam girl' obsession
Grant Amato is a sick bastard.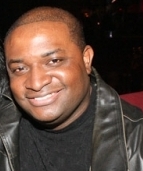 Blog King, Mass Appeal
CHULUOTA — When simpin' goes wrong. Anna Uncovered released the murder documentary of Grant Amato, the 33-year-old pervert who killed his entire family over a cam girl he fantasized about online. The familicide transpired January 24, 2019 at their residence in Chuluota, Florida. According to police reports, Grant shot his father, mother and brother Cody in the head then staged the massacre as a murder-suicide committed by Cody before vamoosing the scene. Police officers took Grant into custody following a 24-hour manhunt. He was arrested and charged with three counts of first-degree murder. Grant was later sentenced to life without parole. While probing the bloodbath, investigators learned Grant was infatuated with Bulgarian webcam model Silviya "Silvie" Ventsislavova. He purloined $200,000 of his father's and brother's mazuma then gave it to Silvie to attend her pornographic webcam sessions. It was arguably the most exorbitant masturbation livestream ever.
Dude acted like he's never seen boobs before.
When family members discovered Grant misappropriated their funds over a virtual onanism, all hell broke loose. Social media reaction was unforgiving. One reader wrote, "He looks like Nosferatu. No wonder he's a sick bastard." Another added, "The family should of whooped that ass after the 1st charge without permission. Dude a Lil ho. I hope he gets the ho treatment in prison." 
Grant and Silvie never met.
She simply took his cash, put on a show, then sailed off into the sunset.
Silly rabbit, Trix are for kids.
Watch the explosive documentary.
Share your thoughts.