Dancing Dolls killed by Lil malefactors with firearms
Two Dancing Dolls killed.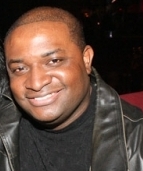 Blog King, Mass Appeal
DECATUR — Damn, Dancing Dolls are droppin' like flies, thanks to Pookie & Ray Ray. DeAnthony Cullins was thrown in the slammer after he shot and killed 16-year-old Dy'shea Hall during a family dispute. The femicide transpired June 12th in Decatur, Georgia. According to DeKalb County police reports, Dy'shea and her entourage had contretemps with another clique outside Kroger shopping center. As the donnybrook intensified, DeAnthony pulled out his gun and opened fire, striking Dy'shea and 17-year-old Javonte Wood. Dy'shea was pronounced dead at the scene. Javonte was transported to the hospital in critical condition. If you recall, Dy'shea was a Dancing Doll on the hit Lifetime Television series "Bring It." Her quietus comes on the heels of former team member Shakira Gatlin being blown to smithereens on February 2nd in Jackson, Mississippi. Investigators said Shakira was accidentally shot in the head while an underaged male was "mishandling a gun." Accident my ass. The "underaged male" is Shakira's ex-boyfriend.
Nevertheless, Dancing Dolls owner Dianna Williams (aka Ms. D) and a group of Dy'shea's family members and friends held a prayer vigil outside her Dollhouse Dance Factory where they sent balloons sailing into the sky in honor of the slain dancer. Dianna also shared a Facebook post that shows Dy'shea's casket being transported by horse and carriage. "One of my Dolls is gone. I do NOT understand, and no, I AM NOT ok!" Dianna wrote on Instagram. "Jesus Lord!!!! She was fearless and would always try to elevate herself and everyone else in the dollhouse. She was always encouraging her sisters and motivating everyone! She was my 'DAH SHEEKEE!'"
DeAnthony turned himself in shortly after the shooting.
He's charged with murder and aggravated assault.
Dy'shea's cousin, 32-year-old Vincent Parks Jr., was also killed.
He was shot dead in front of Grady Hospital in Atlanta.
Do you think jealously was involved in Dy'Shea's and Shakira's deaths?
Or, do you sense Illuminati sacrifices?
Watch the sad report and interviews.
Share your thoughts.