Vicky: Lil Nas X faking gay
Woah Vicky exposed Lil Nas X.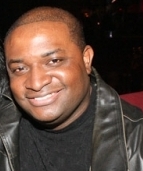 Blog King, Mass Appeal
MIAMI — Woah Vicky raised eyebrows yesterday when she said Lil Nas X isn't really gay. He simply sold his soul for stardom. The "Don't Like Me" rapper dropped the bombshell during an appearance on the "We In Miami" podcast. Vicky also believes homosexuality and parturition are mutually exclusive. Instead, LGBT proponents like Nas X make conscious decisions to swing the other way. "I think he need Jesus," Vicky said, referring to Nas X. "I got a few friends that went to school with him and they said he was never gay. So, I know for a fact what he doing is 'cause they told him you gotta do this. I feel like ain't nobody really gay, in Jesus name, Amen. It's getting popularity. It's getting you money. Getting you views. So, it's like selling your soul. The industry is demonic. You have to do certain things… So, I believe he had to do certain things to get where he's going."
Social media reaction was mostly pro-Christian. One commenter wrote, "Love her boldness. That's what we need and she did it better than these 'celeb' pastors out here selling their souls for likes, perks and money. LET'S GO in Jesus name!!!🔥🔥🔥" Another chimed in with, "They literally be worshiping Satan in broad daylight and y'all still think it's a conspiracy?" A third person added, "Jesus showed himself to her!! There is nothing but evil in that industry 💯 i rebuke them in the name of JESUS CHRIST !!!🙏🏼 ❤ She looks a lot better now with Christ in her life."
Vicky said bisexual rapper Lil Uzi Vert, 27, sold his soul too.
Damn, hip-hop was heterosexual in the '90s.
What happened?
Lil Nas X (né Montero Lamar Hill) egressed the closet during Pride Month 2019.
Since then, he's released a handful of fudge-packin' videos coupled with Satan shoes.
Nas X did, however, admit he misses vulva.
"This gay sh*t was fun at first," he tweeted two years ago.
"I miss p*ssy now."
Do you agree with Woah Vicky?
Did Nas X and Uzi sell their souls?
Watch Vicky break it down.
Share your thoughts.