Viral Crimes: Gabby Petito strangled during 'road trip'
Gabby was strangled to death.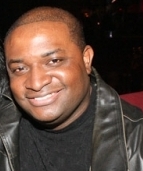 Blog King, Mass Appeal
WYOMING — The adventures of Pookie & Ray Ray continue. Viral Crimes released the murder documentary of 22-year-old Gabby Petito who was asphyxiated by her scrawny fiancé, Brian Laundrie, during a cross-country journey. The femicide transpired sometime in August 2021. Gabby and Brian started a 4-month road trip on July 2, 2021. But their "dream adventure" became a nightmare. The turbulent lovebirds were pulled over by police on August 12th in Moab, Utah after a witness called 911 to report a domestic dispute. A lachrymose Gabby cried during the entire interrogation process. "We've been fighting all morning," she said. "He really stresses me out." When Brian egressed the van, officers noticed he had scratches all over his countenance. But, even though Gabby slapped him multiple times, Brian didn't appear to cause Gabby any physical harm so they let him go. Big, big mistake. Because a month later, Gabby's remains were found in Wyoming's Bridger-Teton National Forest.
An autopsy determined Gabby was strangled to death. Brian, 23, drove back to his home in Florida. After learning he was a person of interest, the spineless wimp shot himself in the head. His corpse was found in Myakkahatchee Creek Environmental Park on October 20th. FBI agents announced Brian confessed to killing Gabby in his notebook, which was found in his backpack.
Investigators also recovered a "burn after reading" letter that Brian's mother wrote to her son, which included references to getting a shovel and burying Gabby's body. "As we all know the letter references bringing a shovel and burying a body," Petito family attorney Patrick Reilly told the court. "Those are criminal acts, by the way, that Roberta Laundrie has said she would commit."
Gabby documented her excursions on various social media platforms.
Her last post was on August 25th.
Watch the documentary which includes body cam footage of police interaction.
Share your thoughts.