Beautiful Ghanaian model 'slipped mickey' by Pookie
IG model poisoned to death.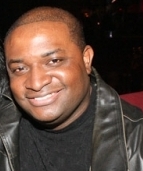 Blog King, Mass Appeal
CINCINNATI — The adventures of Pookie & Ray Ray continue. Twisted Crimes released the murder documentary of curvaceous Instagram model Naa Dromor Adjei who passed away after a dude she met online slipped her a mickey. The femicide transpired on October 17, 2019 at a nightclub in Cincinnati, Ohio. The punk — who has yet to be identified — put a date-rape drug in Naa's beverage to copulate with her. But the Ghanaian beauty suffered an adverse reaction and went into cardiac arrest. Naa, 24, was rushed to the hospital where she later died. The Bill Cosby impersonator ran off and nobody knows who he is. As previously mentioned, she met the fool online. Naa's friend, Lily, wrote this on Facebook: "This friend allegedly put some sort of sedative drug into Naa's drink which caused her to go into cardiac arrest. There was a delay in getting Naa adequate medical care and it is unknown how long she went without oxygen to the brain. As a result, all brain activity stopped."
Social media reaction was cold-blooded. One commenter wrote, "When you hang out with trash and present yourself as such, anything can and will happen to you. Hopefully this is a lesson to other females to carry yourself appropriately." Another chimed in with, "If you got to lace a drink to get some nooky, you a lame person." A third person added, "She's 24? Damn she looks old."
Naa, the daughter of a pastor, was a cosmetologist and beauty salon owner.
Moral of the story: Don't accept drinks from strangers.
Watch the documentary.
Share your thoughts.