Pookie murders girlfriend's family through act of arson
Pookie kills entire family.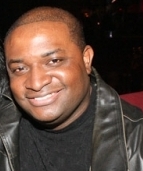 Blog King, Mass Appeal
TRENTON — The adventures of Pookie & Ray Ray continue. Twisted Crimes released the murder documentary of 42-year-old Tiffany Jones who died in an overnight house fire caused by her daughter's baby daddy, 23-year-old Michael Sanders. The fatal act of arson transpired July 9, 2021 in Trenton, New Jersey. According to police reports, Michael texted his girlfriend — Princess Jones — the day before the fire and told her to get their 9-month-old daughter, Malani Sanders, out of house. Michael had a beef with someone in Princess' family and vowed to kill 'em. The next day, Michael set the house ablaze — not knowing Malani was still inside. Tiffany tried to rescue the baby but couldn't get around the flames. She jumped from a second-story window and died. Melani was scorched to death in a bedroom. Tiffany's husband, 50-year-old Prince Jones, somehow egressed the home. But 80 percent of his body was severely burned. Prince died at the hospital two days later.
Princess also suffered severe burns.
But, fortunately, she survived.
Two other people managed to escape.
Michael was arrested and charged with 3 counts of murder and aggravated arson.
He's facing a million years in prison.
Assistant Mercer County Prosecutor Rachel Cook said Michael deliberately murdered a group of people who were "like family" to him.  Social media reaction was venomous. One commenter wrote, "What an evil bum. How can you have that much hatred in your heart? People who took you into their home and let you into their family. He cared about himself more than he cared about his child. He ruined the lives of people who had nothing to do with whatever he had going on. I don't see how people can be so disgusting."
Another person added, "This story is a precautionary tale. Stop getting pregnant by these unstable and lowdown, felonious men."
Didn't take Princess long to move on.
She's currently in love with a lesbian.
Michael, a convicted felon, has a history of domestic violence.
Because of him, Princess will probably never date a man again.
Watch the explosive documentary.
Share your thoughts.