Quarterback: Netflix series cements Mahomes' legacy

Netflix series a masterpiece.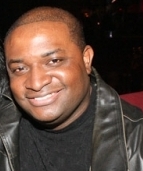 Blog King, Mass Appeal
KANSAS CITY — This weekend, yours truly descried all eight episodes of the Netflix sports series "Quarterback" starring Kansas City Chiefs icon Patrick Mahomes and it's must-see TV. The lone negative is the concatenation was produced by Peyton Manning, a quondam member of the sad sack Denver Broncos. But he and Keith Cossrow of NFL Films chronicled the 2022 season perfectly. The streaming octet is basically a Kansas City infomercial. That said, Mahomes ain't the only signal-caller garnering screen time. Kirk Cousins of the Minnesota Vikings and Marcus Mariota of the Atlanta Falcons are featured too. But Mahomes is no doubt the headliner. All three quarterbacks have beautiful (albeit distinctive) families. But that's where the similarities reach their cessation. After all, Mahomes is the global countenance of the NFL. Cousins is an 11-year veteran fighting to keep his starting job. And, Mariota was benched and replaced by rookie Desmond Ridder with just 4 games left.
Manning & Co. did one helluva job taking fans inside the personal and professional lives of NFL players. Mahomes, who has an 'aw-shucks' look about him, cussed out Las Vegas Raiders defensive end Maxx Crosby for hittin' him late on Monday Night Football. "You woke up the wrong motherfucker!" Mahomes yelled while standing face-to-face with Crosby. "You woke up the wrong motherfucker!" The league MVP is right. The Chiefs overcame a 17-point deficit to win the game.
Then, after Mahomes suffered a high ankle sprain against the Jacksonville Jaguars in the divisional round of the playoffs, he unleashed a profanity-laced tirade on members of the Chiefs coaching staff. "F*ck no! F*ck no! I'll do it at halftime!" Mahomes told head coach Andy Reid and offensive coordinator Eric Bieniemy when they urged him to head to the locker room for x-rays.
As soon as backup Chad Henne entered the game, Mahomes snatched off his coat and threw it on the ground.
"F*ck!" he screamed while storming off.
"God dammit!"
Mahomes wasn't the only one dropping F-bombs throughout the series.
His wife Brittany blew a gasket too.
"F*ck!" she yelled when Mahomes reinjured his ankle in Super Bowl LVII.
After hoisting the Lombardi Trophy as Super Bowl MVP, Mahomes and family celebrated with fans during the victory parade at Union Station. Then they moved into their brand new, mall-like mansion that contains a million bedrooms, a golf course, an aquarium, a basketball court, a football field and a big-ass swimming pool. The palace is widely regarded as being the most opulent residence in KC. Hell, Mahomes' two kids — daughter Sterling and son Patrick III — have their own wing of the house and both are sippin' Similac.
Telling you dawg, the year 2023 is certainly one to remember in the City of Champions.
We hosted the AFC title game for the 5th year in a row (NFL record).
We won the Super Bowl.
Hosted the NFL Draft.
Mahomes was crowned the NFL's "Best Player" and "Best Male Athlete" at the ESPY Awards.
The Chiefs were voted the world's "Best Team."
Now we have our own Netflix special.
Don't get any better.
Again, "Quarterback" is must-see TV for all football fans.
Brittany is gravid most of the series.
But it's a chef-d'œuvre nonetheless.
Blog-O-Meter Rating: 5 outta 5 popcorn bags
Watch key snippets and more.
Share your thoughts.