Pregnant postal employee missing since Fall of 2018
Kierra Coles still missing.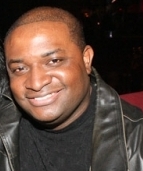 Blog King, Mass Appeal
CHICAGO — The adventures of Pookie & Ray Ray continue. Leah Gordone released the cold case documentary of gravid postal worker Kierra Coles who mysteriously disappeared in October 2018. The abduction transpired in Chicago, Illinois. Surveillance footage shows Kierra, 26, with her presumed baby daddy — Josh Simmons — prior to vanishing. They were at Walgreens around 11 p.m. withdrawing hundreds of dollars from an ATM. It's the last time Kierra was seen alive. "I didn't understand why she would be taking $400 out because she's really cautious with spending," said Kierra's mom, Karen Phillips. Josh, who's in a relationship with his other baby mama, was interrogated. But not arrested. Kierra was three months preggo. Her car was parked on the same block as her apartment, with her cell phone and purse inside. The Chicago Police Department and the U.S. Postal Service are still investigating. But family members want the FBI involved. "Can't nobody imagine the pain that I go through daily," Karen said. "Missing my child, not hearing her voice, not knowing if she had her child. Not knowing if she's suffering every day."
Social media reaction was fierce. One commenter wrote, "The boyfriend did it." Another chimed in with, "If only she received the same amount of attention as Carlee Russell. That's why we can't afford to lie." A third person added, "I always said it was the boyfriend. He didn't want no baby and he had a baby mama already. They moved out of state after this girl went missing." Homicide detective Will Svilar studied every minute of the case and he still don't have a f*ckin' clue what happened. "She's living a great life. She's going to have a baby. She's gainfully employed. She is an upstanding citizen who was living a nice life who all of a sudden disappears," he said.
Law enforcement officials are offering a $70,000 reward.
Josh and his baby mama skipped town shortly after Kierra came up missing.
Do you think they worked in cahoots?
Watch the documentary.
Share your thoughts.