Graduate student killed by fiancé's jealous side chick
Side chick kills bride to be.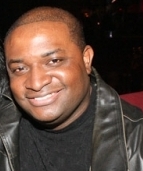 Blog King, Mass Appeal
DURHAM — When a love triangle goes fatally wrong. Viral Crimes released the murder documentary of North Carolina Central University student Denita Smith who was shot dead by her fiancé's side chick. The homicide transpired on January 4, 2007 at Denita's off-campus apartment. The 25-year-old graduate student was engaged to Greensboro police officer Jermeir Stroud who cheated on Denita with 28-year-old Shannon Crawley, a 911 operator at Guilford Metro. They met through work. As their entanglement became more intensified, Shannon decided she wanted Jermeir all to herself. The jealous paramour showed up at the Campus Crossings apartment complex, pulled out a .38 caliber revolver and opened fire — striking Denita in the head. Detective Shawn Pate of the Durham Police Department arrived at the sanguinary locale and noticed Denita's personal belongings were scattered all over the place. There was still money in her purse, so a robbery was ruled out.
Several witnesses also descried Shannon fleeing the scene. The homewrecker was arrested 5 days later and charged with first-degree murder. Now she'll spend the rest of her miserable existence behind bars. "Someday, I may forgive you, but I don't right now," Denita's mother, Sharon Smith, told Shannon during sentencing. "I hope you rot in hell." Social media reaction was venomous.
One commenter wrote, "It's the man's fault. Police should've arrested his ass."
Another viewer added, "Now let me get this straight… He proposed to his girlfriend, had every intention on marrying her, and then he had a side chick all the time? Well hot damn!!! He need to be charged too! For cheating and being a liar!"
Shannon told investigators Jermeir pulled the trigger and threatened to kill her kids if she didn't take the rap.
"He said, 'Either your children die, or you die for your children,'" she recounted.
Watch the explosive documentary.
Share your thoughts.