Jada likes 'em very young

Jada has entanglement history.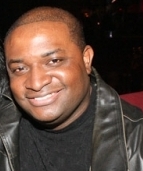 Blog King, Mass Appeal
LOS ANGELES — Damn. August Alsina wasn't Jada Pinkett Smith's first entanglement. That's because, according to Dogg Pound gangsta Daz Dillinger, the Emmy Award winner copulated with Chris "Mac Daddy" Kelly in 1993. At the time, the "Jump, Jump" rapper was about 15 years old and Jada was 22, which makes her a pedophile. TLC's Rozonda "Chilli" Thomas had sex with Chris too. Dat N*gga Daz worked closely with Jada's ex-boyfriend, Tupac Shakur, at Death Row Records. He dropped the bombshell in a recent interview. "You think Jada Pinkett was entangling? She was entangling with Chris Kelly from motherf*ckin' Kris Kross," Daz said. "Kriss Kross was in the room and [Chris] was like, 'Jada Pinkett is at the door but don't leave! Take this weed, chill.' We were like, 'Damn, he gave us an ounce of weed! We gon' kick it right here.' Then he came back in and said, 'Yeah, that was Jada Pinkett.' I'm like, damn, that's Jada Pinkett at a young age. 1993, around that way. She was entanglin' then! Shout out to Jada."
So So Def honcho Jermaine Dupri said Jada, 51, also sold drugs to Chris who died from a heroin overdose in 2013. He was only 34. Social media reaction was vicious. One commenter wrote. "LOCK HER ASS UP AND THROW AWAY THE KEY!" Another chimed in with, "She should get the same treatment as R. Kelly." A third person added, "Surviving Jada Pinkett will be the next biopic. 🤦‍♀️🤦‍♀️🤦‍♀️"
Watch the explosive documentary.
Share your thoughts.