Jacksonville shooter killed three negroes then himself
White Supremacist killed 3 blacks.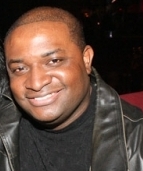 Blog King, Mass Appeal
JACKSONVILLE — The Sunshine State is in mourning after gun-toting white supremacist Ryan Christopher Palmeter entered a Dollar General store and opened fire; killing three black people before blowing his own brains out. The triple murder-suicide transpired on August 27th in Jacksonville, Florida. Donning a bulletproof vest and tactical gear (à la Rambo), Ryan barged through the main entrance with an AR 15-style rifle (covered in Nazi swastikas) and unloaded on every negro in sight. "This shooting was racially motivated, and he hated black people," Jacksonville Sheriff T.K. Waters told reporters. Angela Michelle Carr, a 52-year-old Uber driver, was shot in her car. A.J. Laguerre, a 19-year-old Dollar General cashier, was shot as he tried to escape. And Jerrald Gallion, a 29-year-old customer, was shot as he entered the store.
Ryan, 21, also transcribed "several manifestos" detailing his hatred for black people.
The massacre was reportedly in response to the pummeling white people suffered in the Montgomery Riverboat Brawl.
The alleged Jacksonville shooter was captured on surveillance video putting on body armor on a college campus before the deadly racist shooting at Dollar General. pic.twitter.com/8cpoOT4jzf

— USA TODAY (@USATODAY) August 29, 2023
Investigators said Ryan was a quondam Dollar Tree employee. Prior to the shooting, he stopped at a Family Dollar store with intent to kill. But Ryan egressed the premises when security guards approached him. "Based off what we saw: him stopping off at the Family Dollar and working at a Dollar Tree previously and then him going to Dollar General, that was his intent the whole time," Waters said.
"Why that store? Still hard to tell."
Ryan's dad told a 911 operator his son was non compos mentis and he stopped taking his psychiatric medicine.
The corpulent incel also dropped out of college then lost his job.
Despite being mentally ill, Ryan purchased his firearms legally.
Watch disturbing footage of the shooting.
Share your thoughts.