Pookie killed roller skater because she dumped him
Popular roller skater murdered.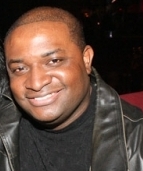 Blog King, Mass Appeal
AUSTELL — The adventures of Pookie & Ray Ray continue. Eugene Louis-Jocques, 21, was thrown in the slammer after he murdered his girlfriend, 22-year-old Beauty Couch, because she broke up with him. The femicide transpired on August 23rd in a wooded area in Austell, Georgia — near Atlanta. According to multiple reports, a jilted Eugene stabbed Beauty multiple times then set her car on fire in an attempt to destroy evidence. Law enforcement officials received reports of an automobile engulfed in flames. When investigators arrived, they found Beauty's corpse in a ditch adjacent to the burning vehicle. "Austell Police searched the area where the vehicle was found and located a body that matched the description of Beauty Couch in the wood line," the Cobb County Police Department said in a statement. Eugene fled to St. Tammany Parish in Louisiana where he was arrested and charged with murder, arson and aggravated assault. He's facing a million years in prison.
"Let the message be that we do not take kindly to people who think they can commit a crime elsewhere and try to hide in St. Tammany Parish," Sheriff Randy Smith said. "We were happy to help our counterparts in Georgia by locating this suspect and taking him into custody so he may face justice and Miss. Couch's family can begin to receive closure during this difficult time."
Beauty was a popular TikToker with a strong social media following. She amassed one helluva fan base by posting her roller skating videos on Instagram. Beauty was also a college student. Family members are pissed. "Why? I need to know, why?" said Lelia Brown, Beauty's sister. "It's not going to bring her back. But I would like to know what she could have possibly done so bad? The guy that was buying her flowers and taking her out and making her smile at one point. How did it get here? I just can't believe this."
Beauty's mom, Kimberly Couch, knew Eugene was a piece of sh*t the minute she laid eyes on him.
"I met him one time. And when I met him, I was like, 'hey, how are you doing?' And that was it," Kimberly said.
"Then I looked at my baby and I was like that person is not going to be the right person for my baby."
Ladies, choose better.
Watch the documentary.
Share your thoughts.