Rockets guard beats up his girlfriend at New York hotel

Rockets guard attacks girlfriend.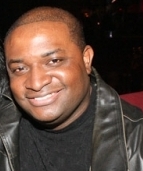 Blog King, Mass Appeal
NEW YORK — This week's "I F*cked Up A Good Job Award" goes to Houston Rockets guard Kevin Porter Jr. who was thrown in the slammer after he beat the sh*t out of his girlfriend, quondam WNBA player Kysre Gondrezick, because she broke up with him. The pummeling transpired around 6:45 a.m. Monday morning at the Millennium Hilton hotel near the United Nations in Manhattan, New York. According to multiple reports, Kevin and Kysre had contretemps in their room when she tried to sunder ties. As the argument intensified, Kevin punched Kysre repeatedly in the countenance with a closed fist. Then he squeezed her neck with both hands in an attempt to strangle her. Kysre, 26, ran into the hallway covered in blood. Kevin, 23, was arrested and charged with felony assault and strangulation. Kysre sustained a black eye, a bruised face, a fractured vertebra and neck bruising. "This is a serious domestic violence case," Assistant Manhattan District Attorney Mirah Curzer said.
Kevin has a history of abusing Kysre, including an incident in which he rammed his car into hers.
Social media reaction was wild. One commenter wrote, "It really goes to show you, it's not money. Money doesn't fix what's bad inside you. Doesn't erase your past traumas. It's NOT WEAK to get help." Another chimed in with, "I would tell him to get a passport. But he already got one." A third person added, "Kevin Porter didn't do sh*t. The girl went crazy on him. He just defended himself."
Kysre's sister, Kalabrya Haskins, said she's ready to kill Kevin for putting his hands on her sibling. Kalabrya is the widow of late NFL player Dwayne Haskins, the 24-year-old quarterback who died last year when he was struck by a garbage truck on a Florida highway. "If you think you gone touch my sister & not get touched, Count ya f*cking days," Kalabrya wrote on Instagram.
"Better hope and pray you'll be able to ever walk again let alone dribble. You may have gotten away with this sh*t in the past cause yo mama ain't beat ya ass, but we spank lil punk ass, painting nail sissy bitches like you everyday. Don't show up to that crib. We gone do it to you. Lil bitch."
Kalabrya's words should be taken seriously.
If you recall, she knocked Dwayne's teeth out during a domestic dispute.
Last season, Porter averaged 19.2 points, 5.3 rebounds and 5.7 assists per game — earning a 4-year extension worth $83 million.
Now he can kiss his métier goodbye.
A damn shame.
Share your thoughts.