Serial killer murdered two black models in California

Serial killer loose in L.A.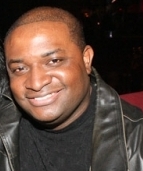 Blog King, Mass Appeal
LOS ANGELES — Serial killer Timothy Haslett Jr., the White Supremacist who deleted black women in Kansas City, remains behind bars. But there's another serial killer on the loose in Los Angeles and, like Haslett, he's murdering Nubian popsies. Police have yet to identify the sumbitch. But he killed two African American models within the past two weeks: Nichole Coats, 32, and Maleesa Mooney, 31 — sister of Guyanese pop star Jourdin Pauline. Both of their cadavers were found inside their downtown luxury apartments. "I believe it was murder. I really do," Nichole's aunt, May Stevens, told reporters. "One of her legs was up in the air in a kicking position. That's not somebody who just laid in their bed and died." Jourdin took to social media to disseminate her grief under the hashtag #JUSTICEFORMALEESA. "I keep waking up crying, thinking I'm in a bad dream," she wrote on Instagram.
"We will get justice for you my sister. I promise you won't be gone in vain!!! The people you touched and loved will carry on for you and keep your name alive in the most beautiful and loving light. You did not deserve this at all."
Despite apparent similarities between both victims, the Los Angeles Police Department is still reluctant to admit a serial killer is culpable. Ain't that a bitch? "We can't assume things," said LAPD spokesman Tony Im. "We're not going to start jumping to conclusions because we don't know what happened." Social media reaction was melancholic. One commenter wrote, "It's so sad that this doesn't get national attention because they're Black women!" Another person added, "Maybe the FBI should take over the investigation from the LAPD because it seems like the LAPD don't care about the models being dead. Maybe because they are black."
Nichole went out on a date two days prior to her quietus.
Did homeboy kill her?
Do you think the femicides are connected?
Watch the explosive report.
Share your thoughts.