Daycare owner deleted by husband who kills himself
Pookie kills wife then himself.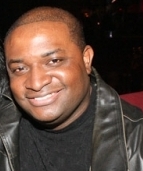 Blog King, Mass Appeal
FRANKLIN — The adventures of Pookie & Ray Ray continue. Twisted Crimes released the murder documentary of 21-year-old Tierra Williams who was shot dead by her simpin' husband, 25-year-old Jeremy Williams, before he blew his own brains out. The murder-suicide transpired on June 5, 2022 in Franklin, Kentucky. According to multiple reports, Tierra told Jeremy she was done with the marriage — sparking a bout of contretemps. As the argument intensified, Jeremy pulled out a gun and emptied the clip — striking Tierra multiple times. She was pronounced dead by the Simpson County Coroner's Office. Jeremy fled the scene and drove to Interstate 65 where he shot himself in the head. Tierra was no doubt the breadwinner. The ambitious damsel graduated from dental school, she was the proud owner of T&J's Daycare, and she was a devout congregant of Harvester Warehouse Pentecostal Church. In high school, Tierra was a cheerleader.
She was on the dance team.
And she ran track.
So achieving success was a deeply ingrained habit.
Jeremy, on the other hand, was a stay-at-home dad for their young daughter. The slothful bastard also lacked ambition. Social media reaction was venomous. One commenter wrote, "What kind of work did her husband do? What kind of education did he have? What kind of family did he come from? If he didn't have a job, how was he supporting her? I think he was a bottom feeder riding her coattail 😮😮😮." Another viewer added, "You can see from jump that he was mentally unwell, and she wasn't really in love with him. They weren't a match, but they were religious with a child so she stayed to save face. He knew she was on her way out and he couldn't handle it."
Family members said Jeremy was jealous of Tierra.
But they appeared to be the perfect couple on social media.
Ladies, choose better.
Watch the documentary.
Share your thoughts.