Pookie deletes single mom 'cause she snitched on him
Starkisha did the right thing & died.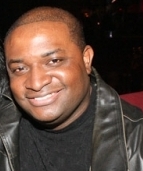 Blog King, Mass Appeal
DETROIT — The adventures of Pookie & Ray Ray continue. Viral Crimes released the documentary of 33-year-old Starkisha Thompson who was murdered in retaliation for testifying against a carjacker. The femicide transpired around 8 a.m. on October 9, 2018 in Detroit, Michigan. According to police reports, Kenneth Dixon carjacked Starkisha and her boyfriend at gunpoint. The thug was eventually arrested and thrown behind bars. Starkisha testified against Kenneth to ensure he stays that way. Six days after giving testimony, Starkisha was shot 12 times in her driveway by Corey Holmes. She was pronounced dead at the scene. Starkisha had just dropped off her teenage son at school. Turns out, Kenneth somehow obtained Starkisha's address and gave it to Corey. The felonious pair once served time together. So, Corey did him a favor.
Kenneth's girlfriend, Jah-Lana Streeter, served as an accomplice.
All three are in police custody.
Kenneth, 26, was convicted by a Wayne County jury of first-degree murder, conspiracy to commit first-degree murder, witness intimidation, and witness retaliation. He was sentenced to life in prison. Corey, 39, was convicted of first-degree murder, conspiracy to commit first-degree murder, and witness retaliation. He received a life sentence without the possibility of parole.
And Jah-Lana, 23, was convicted of second-degree murder. She was sentenced to 11 to 25 years.
Starkisha didn't want to testify because, in the hood, snitches get stitches.
But law enforcement officials promised her witness protection.
They did, however, have extra security at Starkisha's funeral.
Social media reaction was fierce.
One commenter wrote, "This is why people don't tell the cops sh*t. Because they do a horrible job of protecting folks who cooperate."
Another viewer added, "If you're scared of being snitched on, DON'T DO THE DAMN CRIME!!!!"
Is it a mistake to work with cops?
Watch the documentary and police interrogation.
Share your thoughts.