Pookie killed tranny lover, wanted secret affair only
Pookie kills tranny lover.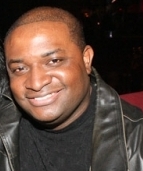 Blog King, Mass Appeal
SHERWOOD — The adventures of Pookie & Ray Ray continue. Trevone Hayse Miller, 20, was thrown in the slammer after he murdered his transgender paramour, 17-year-old Brayla Stone, because he threatened to go public with their entanglement. Crime Chapters released the documentary. The homicide transpired on June 25, 2020 in Sherwood, Arkansas. Trevone had a girlfriend. But he preferred gay copulation with Brayla as long as their dalliance remained a secret. Trevone harbored trepidation his reputation would be tarnished if anybody found out he was a closet homo. When Brayla vowed to make their love affair known, Trevone pulled out a gun and shot him in the head. Brayla's corpse was found inside a car. Trevone's girlfriend eventually found out he was f*cking Brayla and contacted authorities. The down-low thug was arrested and charged with capital murder. Trevone was, however, able to work out a deal with prosecutors.
He pleaded guilty to first-degree murder in lieu of receiving the death penalty.
Trevone is now serving 50 years in prison.
Social media reaction was venomous. One commenter wrote, "Now everybody knows you're gay you dumb, stupid ninja🤬." Another chimed in with, "There is no such thing as a trans woman. You can't expect the world to accept someone who doesn't accept themselves as God created them. This was a young man (not woman) who did not deserve to be killed. I pray God heals this world."
A third viewer added, "Now he has many boyfriends waiting for him in prison."
Sadly, Brayla ain't the only tranny to fall victim to Trevone.
He was also implicated in the shooting death of 17-year-old trans girl Bryan Allen Thompson in 2016.
But Trevone snitched on his two friends and got off with an aggravated robbery charge.
Brayla was killed three weeks after his birthday.
The LGBT community is pissed.
Watch the explosive documentary.
Share your thoughts.