Husband kills family after catching wife with lesbian

Husband snaps & kills family.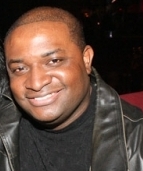 Blog King, Mass Appeal
BURLINGAME — Anna the Crime Solver released the murder documentary of James Kraig Kahler who killed his entire family when he found out his old lady was cheating with a lesbian paramour. The massacre transpired at a residence on November 28, 2009 in Burlingame, Kansas. James became depressed during the Thanksgiving holiday and snapped. Hell, who can blame him? His better half concocted a Ménage à trois with her gay lover (Sunny Reese), taunted him, then filed for divorce. James, 60, was also fired from his high-paying job as Director of Columbia Water and Light — forcing him to move in with his mom. Realizing his "perfect family" and métier had reached their cessation, James grabbed a gun, went to his in-laws' house, barged in and opened fire — killing his estranged wife, Karen Kahler, 44; their two teenage daughters, Emily Kahler, 18, and Lauren Kahler, 16; and his wife's grandmother, Dorothy Wight, 89, while allowing his 10-year-old son, Sean Kahler, to escape.
Yep, the misogynistic bastard deleted females only (à la Pookie & Ray Ray).
James was arrested and charged with capital murder.
Osage County Attorney Brandon Jones and Amy Hanley of the Kansas Attorney General's Office prosecuted the case and showed no leniency. James, who was represented by defense attorneys Tom Haney and Amanda Vogelsberg, received the death penalty on October 11, 2011. Damn, his lawyers ain't sh*t. James paid legal fees for nothin.' He could've represented himself and got the death penalty for free. Nevertheless… as he egressed the Osage County District Courtroom, James insulted his in-laws then begged his folks for a favor. "Take care of Sean so he's not raised by a bunch of freaks," James said, referring to members of Karen's family.
Social media reaction was Icy Hot.
One commenter wrote, "The wife deserved it but the children did not."
Another viewer added, "There is NO WAY IN HELL I'd taunt my spouse with my affair… let alone an affair with the same sex. That's a whole 'nother element to an already abusive situation." 
Karen's sister said her sibling cheated on James because he was too damn controlling.
He gave her a curfew, an allowance, made her provide receipts for every purchase, and forced her to have sex every night at 8 p.m.
Not 8:01.
Not 8:06.
When Karen failed to give up the booty on time, James beat her ass.
Watch the explosive documentary.
Share your thoughts.