Chick ordered 48 oysters, bachelor left her with tab
Lady ordered 48 oysters & more.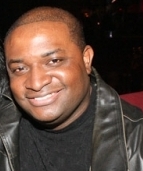 Blog King, Mass Appeal
ATLANTA — First, a woman garnered global attention for dissin' The Cheesecake Factory. Now this. A viral video shows a rapacious black chick ordering 48 oysters on a first date only to get stuck with the bill when a man she met online pretended to use the restroom before exiting the restaurant. It's some of the funniest sh*t you'll ever see. The incident transpired at Fontaine's Oyster House in Atlanta, Georgia. "He text me like, 'Can we meet for drinks?'" the popsy told her social media followers. "And I'm like, 'Yeah meet me here. They got the best f*ckin' oysters in Atlanta.'" Budget be damned, the ravenous damsel ordered 4 trays of oysters and crab cakes without regard for how much they cost. Realizing he couldn't afford the entrées, the bachelor told babygirl he was going to the restroom. But he never came back. Turns out, he egressed the eatery without notice.
"Why the f*ck did this bitch-ass n*gga say he was going to the bathroom and never come back?" the woman ranted. "I'm like hold the f*ck on. It's been like 10, 20, 30 minutes. Where the f*ck this n*gga at? I end up grabbing the tab. N*gga left me with his one little drink. I'm so glad a bitch keeps me some money." The cheapskate sent her a text message moments later, saying "I offered to take you out for drinks and you ordered all that food. I can CashApp the total for the drinks."
Social media reaction was priceless. One commenter wrote, "She really thought she was getting all that for free🤣." Another chimed in with, "I mean, you have your cell phone out the entire time and you obviously didn't want to get to know him. I can only imagine how you treated him there. Damn straight he should have left and blocked you afterwards." A third viewer added, "This woman is a real slob. Gobbling down 48 oysters AND THEN a big dinner. And making disgusting slurping noises. And paying no attention to her date. And then being affronted that he ditched her with the bill. Good for him! This heifer is just a user."
Do you think the bachelor handled the situation appropriately?
Was the woman wrong for ordering so much sustenance?
Watch the hilarious video.
Share your thoughts.