Teen beautician shot dead during a drive-by shooting

Teen beautician shot dead.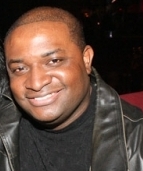 Blog King, Mass Appeal
PONTIAC, Mich. — The adventures of Pookie & Ray Ray continue. Black Girl Unlost released the murder documentary of 16-year-old Desiree Childs who was shot dead a month after her birthday. The femicide transpired around 11:30 p.m. on October 28th near her home in Pontiac, Michigan. According to police reports, Desiree — an aspiring cosmetologist — was sauntering with a female friend when she got caught in the crossfire of a drive-by shooting. "She didn't get a chance to grow, she was just getting started," said Desiree's father, Rommell Childs. "Once she heard the gunshots, she started to run, but she was running in the direction of bullets." The teen popsy was rushed to the hospital where she died from her injuries. K'Nique Djon Lawrence was eventually arrested and charged with murder. He's also charged with felon in possession of a firearm and two counts of possession of a firearm in the commission of a felony. Rommell implored family members to eschew reprisal.
"I don't want anybody doing street justice," he pleaded.
"Let the sheriffs do their job."
Oakland County Sheriff Michael Bouchard assigned 20 detectives to work the case. He doesn't believe Desiree was the intended target. "I continue to be proud of the great work our whole team is doing to bring a sliver of closure to the family and community in this horrific case," Bouchard said in a statement. "Holding the perpetrators accountable is a step in that direction."
Desiree's age was the cynosure of many viewers.
One commenter wrote, "She don't look 16, that's the problem and out at 11:30 pm?"
Another person added, "Definitely don't want 16 year old girls walking at 11:30. Very sad this baby lost her life."
Watch the documentary.
Share your thoughts.